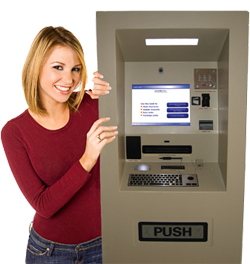 Save at SuperStorage
Whether you're wanting to make a payment or rent a unit, our kiosk is ready for you. Come in and take a virtual tour of our SuperStorage facility right at the kiosk.
Need to purchase a lock, pay your rent, or even purchase insurance? All this can be done at our convenient kiosk.
If you need help, there is LIVE customer support after office hours, 24/7. That's right, you'll talk to a real customer support tech to help you walk through whatever you need.